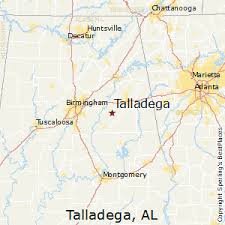 Talladega //ˌtæləˈdɪɡə// is a city in Talladega County, Alabama, United States. At the 2010 census the population was 15,676. The city is the county seat of Talladega County.[3] Talladega is approximately 50 miles (80 km) east of Birmingham, Alabama.

The city is home to the Alabama Institute for the Deaf and Blind and the Talladega Municipal Airport, a public general aviation airport. The Talladega Superspeedway, Talladega College and the International Motorsports Hall of Fame are located nearby. The First National Bank of Talladega is the oldest bank in the State of Alabama, being founded in 1848.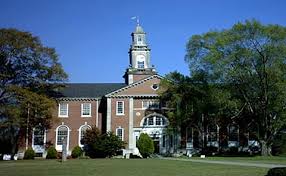 The name Talladega is derived from a Muscogee (Creek) Native American word Tvlvteke, from the Creek tålwa, meaning "town", and åtigi, meaning "border" – indicating its location on the boundary between the lands of the Creek tribe and those of the Cherokee and Chickasaw. While the town's name is pronounced/ˌtæləˈdɪɡə/ by local inhabitants, the racetrack's name is pronounced /ˌtæləˈdeɪɡə/ by auto racing fans.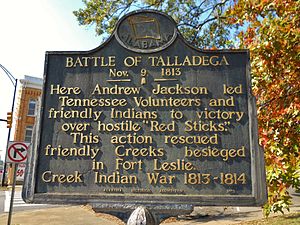 Talladega includes a number of properties listed on the National Register of Historic Places, including the J. L. M. Curry House and Swayne Hall, both listed as National Historic Landmarks. The main listed historic districts are the Silk Stocking District, which includes the Dr. Samuel Welch House, Talladega College Historic District, and Talladega Courthouse Square Historic District.[12] Also included is the Talladega Superspeedway, which is a 2.66 miles (4.28 km) long race track. It hosts two NASCAR races annually.