Lincoln, AL, Is Another Great Town Built By Industry and Located On Logan Martin Lake
Lincoln has 3 public schools in the Talladega County Board of Education, Lincoln Elementary School, Charles R. Drew Middle School, and Lincoln High School, Home of The Golden Bears. The first graduate of Lincoln High School was the famous Cities Service Company CEO Burl S. Watson, who graduated from LHS in 1912.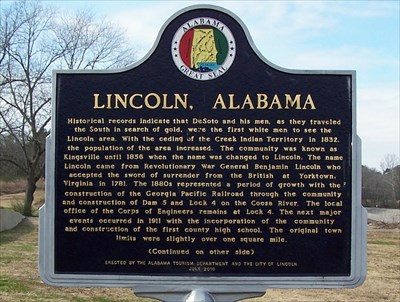 The Birmingham Supplementary School Inc. (BSS, バーミングハム日本語補習校 Bāminguhamu Nihongo Hoshūkō), a part-time Japanese school, has its office is at the Honda Manufacturing of Alabama, LLC facility in unincorporated Talladega County, near Lincoln. It holds its classes at the Shelby-Hoover campus of Jefferson State Community College in Hoover. The school first opened on September 1, 2001.

As of the census of 2010, there were 6,266 people, 2,478 households, and 1,785 families residing in the city. The population density was 294.2 people per square mile (113.5/km²). There were 3,197 housing units at an average density of 150.1 per square mile (57.9/km²). The racial makeup of the city was 73.3% White, 23.4% Black or African American, 0.5% Native American, 0.4% Asian, 1.0% from other races, and 1.4% from two or more races. 1.9% of the population were Hispanic or Latino of any race.

There were 1,831 households out of which 29.3% had children under the age of 18 living with them, 51.5% were married couples living together, 15.3% had a female householder with no husband present, and 28.0% were non-families. 22.9% of all households were made up of individuals and 7.5% had someone living alone who was 65 years of age or older. The average household size was 2.51 and the average family size was 2.94.

In the city the population was spread out with 23.1% under the age of 18, 7.8% from 18 to 24, 27.4% from 25 to 44, 29.2% from 45 to 64, and 12.5% who were 65 years of age or older. The median age was 39.4 years. For every 100 females there were 96.8 males. For every 100 females age 18 and over, there were 95.0 males.

The median income for a household in the city was $36,919, and the median income for a family was $42,139. Males had a median income of $36,991 versus $21,804 for females. The per capita income for the city was $19,123. About 11.1% of families and 14.3% of the population were below the poverty line, including 22.4% of those under age 18 and 16.7% of those age 65 or over.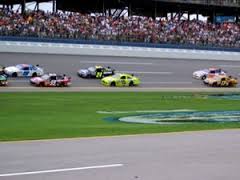 Honda, through its subsidiary, Honda Manufacturing of Alabama, operates a manufacturing plant in Lincoln. As of 2013, the Acura MDX, Honda Odyssey, Honda Pilot, and Honda Ridgeline are built there, as well as the Honda J V6 engine.